Running Treadmill Review
Since it is fairly easy to use, a running treadmill is the best exercise equipment for home use. Not only that, but for most people, running is the best type of exercise. It develops the muscles of your legs, improves cardiac-respiratory endurance, keeps your blood running, and burns calories.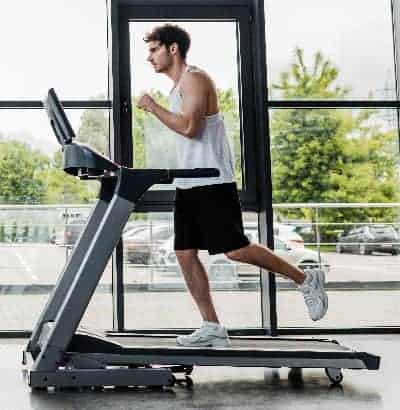 The treadmill is an excellent choice of equipment in lieu of actually running outside. You can run even in bad weather – whether it's snowing, raining when the ground is too muddy for much running, or even when it's too hot. The treadmill can also be used by all types of exercise enthusiasts, regardless of sex and age.
Best Running Treadmill On A Budget
Treadmills can cost a good deal of money, so it is important that you consider your budget before you buy. It is also equally important that you buy the highest quality machine that you can find, which is of course only common sense. The smart buyer will always want to get the most for their money. And so should you.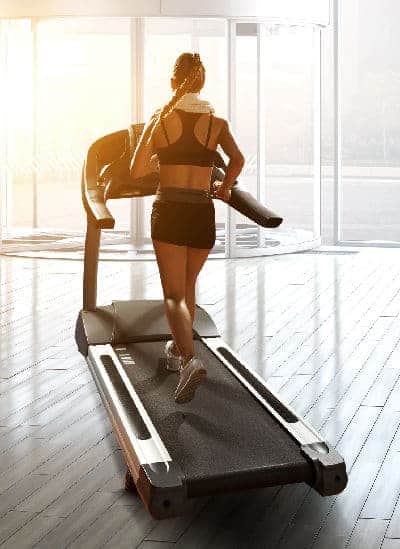 Plan on spending at least $1,000 for a decent treadmill. Believe me, that isn't a lot compared to other home exercise equipment that people have in their home gyms. If you want better than decent, try adding another $300 or $500 to the above price. There are some pretty good models that fall within that price range, but remember that cheap treadmills are often exactly that, cheap.
Buying The Best Affordable Running Treadmill
To get a really good running treadmill, expect to pay somewhere in the $2000 range. This should get you a treadmill with at least a 3.25 hp continuous-duty motor, 12 plus levels of incline and speeds over 10 mph. You should also get 20 by 60 inches of running surface and at least 8 compression shocks to provide comfort for your knees, back and joints.
The console should have readouts that include: time, calories, distance, steps, heart rate, speed, incline level, pace, and elevation change. The console should also have a number of exercise programs to improve your cardiovascular fitness, boost your health, and burn fat. And it should sync with the apps that you have on your iphone or smartphone.
Buying Treadmill For Home
One of the most important steps to buying a treadmill is trying one out before you actually buy. After all, those spec sheets they show you are only figures, numbers, technical descriptions.
You won't know for sure until you try it out – take a walk or run on it. Make a list of all of the treadmill models that you like and then call sporting goods stores in your area to see if they are available and even more importantly find out if you can try them out.
Running On Treadmill Benefits Video